When you want great old fashioned family fun, the Axe Women Loggers of Maine show is where it's at! The all female team of Logging Sports athletes has world champion choppers, sawyers, logrollers and axe throwers! ​
​Individuals in the group hold several world records and titles!
*** SENSORY FRIENDLY PERFORMANCES AVAILABLE ***

---
Introducing
SKILLS 4 LUMBERJILLS
​Learn basic chainsaw skills and safety, how to throw a real axe, bow sawing and more!
2023 Florida Workshops - Sorry, All Dates Filled
​April 28 - 29
May 5 - 6
Naples, Florida
2023 Maine Workshop - Limited Openings Available!
June 10 - 11
Bradley, Maine
​​_____________________________________________________________________
Axe Women Events in the Time of COVID
Since early 2020, "normal" life has been quite the challenge for everyone! After the COVID-19 Pandemic Emergency declaration in March of 2020, ALL of the Axe Women shows & events (that were not cancelled or postponed) have strictly adhered to ALL safety protocols as prescribed by local, county, state and federal guidelines and orders. Social distancing, interstate travel quarantines, non-contact commerce and mask utilization has become the new normal, and the Axe Women Loggers of Maine are happy to do their part in keeping our team, our fans, and everyone as safe and healthy as possible - We are all in this together!
​________________________________
Woods & Warriors Program
Click on a photo below to find out more!
A Certified Women-Owned Small Business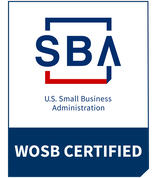 ---
The Axe Women Loggers of Maine are proud to be members of:
Thank you to our sponsors!
---